Normally on Friday I write a bit of fiction and link up with Write on Edge but for some reason I just didn't feel like writing this week so I didn't. I took the evening off and did nothing in particular.
But I didn't want to leave this place all empty on Friday and decided to look back at the week and review it because it was a pretty eventful week!
On Tuesday the My Michigan Memory meme was started! I'm really excited about this and hope that everyone decides to join Lauren and I in this venture. The great part about this is that you don't have to live in Michigan! Maybe you took a trip here once, drove through the state on your way elsewhere, or maybe you just want to plan a trip to check out some of the great places here. No matter what you can write a blog post and link up with us! Of course while you're at it you can win some awesome prizes from Michigan businesses!
Wednesday I shared my giveaway for a beautiful necklace from Lauren Nicole Gifts! You have plenty of time to enter too! Denise makes hand stamped jewelry that is one of a kind and perfect for Mother's Day (hint…hint), birthdays, or for no reason at all! I know that I love the necklace that I have from her collection of aluminum jewelry.
And Monday… well that is the most important day of the week for this week because it's the day that I got serious about my weight. I joined up with Wendy from Wendy Will Blog for a weight loss competition!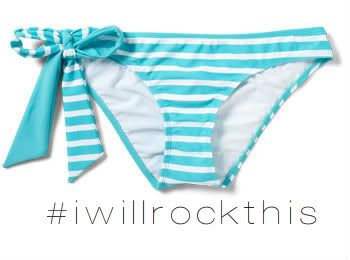 For the longest time I didn't think about my weight or what I ate because I was always thin and I never gained weight. After I had my first baby the weight came off but as the years passed I gained more weight and it became more and more difficult to keep the weight off. Now I'm at a point where I look in the mirror and barely recognize the person looking back at me. I often wonder how I ended up where I am and where all this extra weight came from. Oh yea… my bad eating habits.
This is where the brave part comes in… I am going to share with you my weight.
I took a picture for the weight loss competition using both my scale at home (top) and the one at work (bottom) just for comparison. I think that the one at home likes me better, but the one at work is probably more accurate because when I was at the doctors office a couple months ago their scale said 207. So that means since I've started watching what I eat(about 3 wks ago) I've lost four pounds and yesterday the scale at work said 201 and today it said 199. So that means that this week, since getting serious about it, I've lost 4 more pounds!
Here I am… at my current weight on Monday. And yes, I am in the bathroom at work because I didn't have time to get a picture of myself while at home. You get the idea though, right?
I think that joining up with a group will be helpful because we're all in it together and for the same end goals. Lose some weight and get in better shape!